Bears of Hope Cuddle Cots
Thousands of families experience the loss of their baby in Australia each year. It is an incredibly heartbreaking and traumatic time for parents - a time when crucial support is required.
A cuddle cot is an invaluable support resource for bereaved parents before they leave the hospital without their baby. It comes with a cooling system that has been designed to fit within a small cot and lies beneath their baby. It enables families to keep their baby close and create those special memories they will hold onto forever; spending as much uninterrupted time as they wish without the worry or distress to keep handing their baby back to hospital staff to be cooled in a traditional cooling environment.
Cuddle Cots enable family members to also travel to visit and meet the baby and siblings to meet one another.
It's about giving parents choices and reassuring them that they can spend as much time as they like with their baby before saying goodbye.
Donate a Cuddle Cot in honour of a precious baby
A cuddle cot costs $6000 to fund which includes the unit, the moses bassinet, base and linen, embroidery and plaques displaying "lovingly donated in memory of (baby's name)", transport and administrative costs.
You are most welcome to fundraise for a cuddle cot or purchase one from Bears Of Hope. Fundraisers and donors are invited to present the cuddle cot to your chosen placement.
To fundraise, click on create a fundraising page button to create your page, personalise the description and image and then share with your family and friends to receive donations and messages of support.
To purchase a cuddle cot, please contact us via the Contact tab above.
Allied Health Services in Need
If your hospital or funeral home does not have a cuddle cot or requires another unit, please email cuddlecots@bearsofhope.org.au.
Sydney Adventist Hospital
Raised so Far
$0.00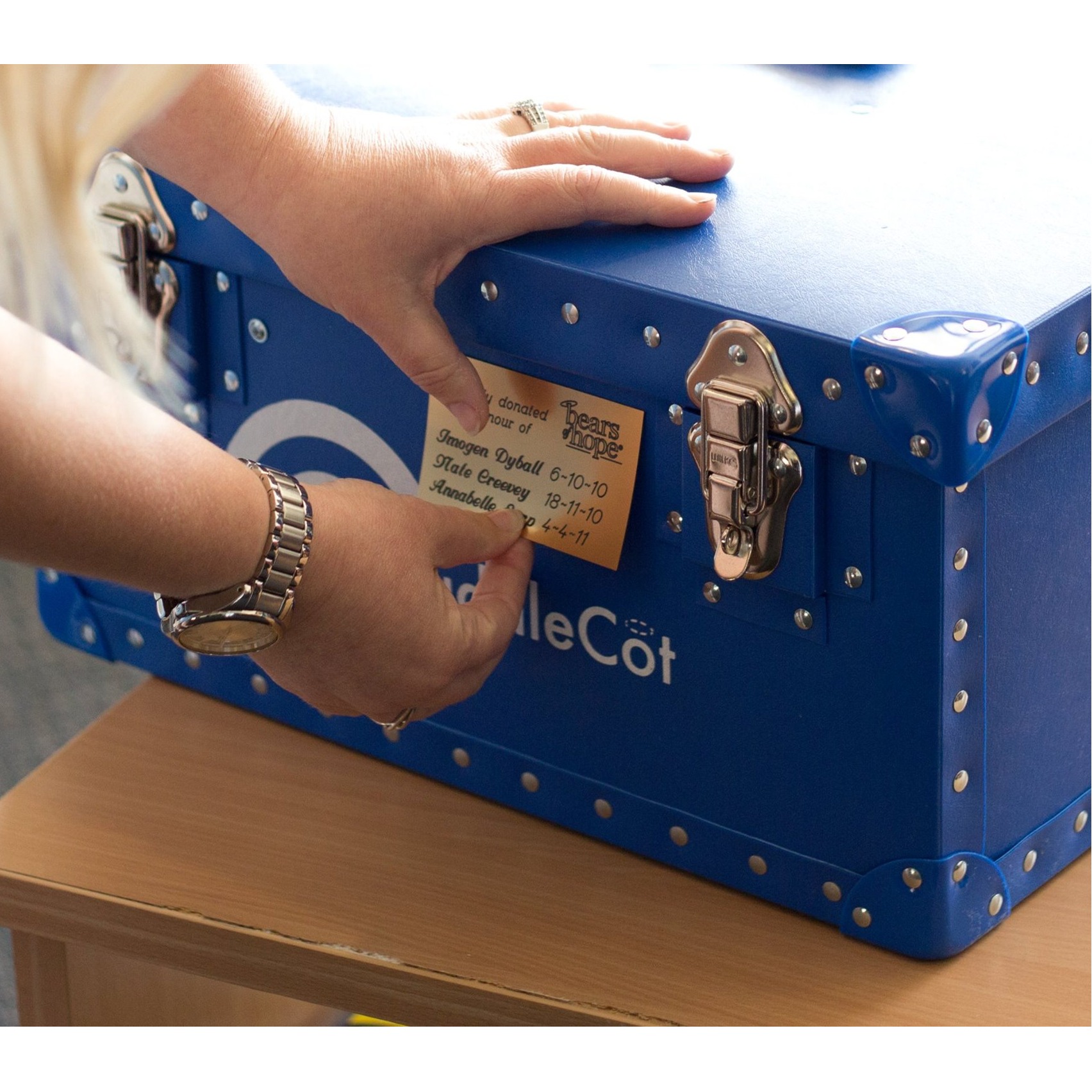 $0.00